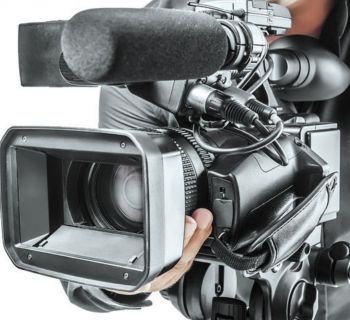 Time to get into it
The age old adage tells us tough times demand action from the tough. But why wait till you are up against it before getting into action?
There's no denying the current economic climate is well and truly classified as tough. So to survive, every business needs to be ready to do some heavy lifting.
The business gurus will tell you to keep you're A&P running. The worst thing you can do is to become invisible. You have to hang on to your market share. Even if the size of the market is shrinking.
The aim of the game is to come out ahead of the others when things turn around.
Easy to say, but never easy to convince yourself because maintaining your share means investing in media. And everybody knows that can cost big bucks.
Get your mind outside the square
One avenue of promotion that takes on more importance in these circumstances is to create your own video. It's one vehicle over which you have total control and one that can be done on a budget
You can shoot all the footage on a phone and use the software on your laptop to compile the imagery. The trick to getting a first rate result is to have the script read by a professional voice artist.
That's where you need the services of one of the best Corporate Video Voice Over Agencies in the country. You need Media Group NZ.
Working with the pros
Your sales manager might sound OK on the phone, but a trained and experienced professional announcer will add real impact and memorability to the final product.
As one of New Zealand's premier Corporate Video Voice Over Agencies you'll find working with Media Group NZ will help you create a video you will be proud to claim.
It will help you present the company's products and services now and well into the future. Your Corporate Video will keep you in the customer's mind and see you through these times.
Media Group NZ have a tremendous selection of male and female voice over talent. You can select your favourite by going on line and listening to samples of their previous work.
After you decide on a particular voice you can get a free online quote. You can even ask Media Group NZ to arrange a "free demo". They will have the voice talent record an extract from your script so you can be 100% sure you have the right voice to represent your business.
You can also ask Media Group NZ to assist you with writing the script as well as supplying Royalty Free Music to enhance your video.
Now that doesn't sound too tough does it? Find out here www.mediagroup.co.nz
Tags: How To Get Into Voice Over Work Nz, Voice Acting Jobs Nz, Voice Over Jobs, Voice Over Online, Voice Over Lessons, Voice Talent Agency, Maori Voice Over, Voice Acting
Related Articles
---
Comments