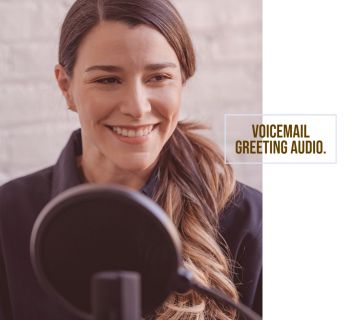 Voicemail celebrates 120 years
Over the years students of the Sales Motivational Institute of America were exposed to a theory stating "nothing is as powerful as an idea whose time has come".
Not being the sharpest pencil in the box it took me years to realise the truth in the theory. However, the rising popularity of Voicemail convinced me.
Apparently, the concept originally called "voice mail" appeared in 1898 and was patented in 1899. The invention is credited to a Dane named of Valdemar Poulsen.
Val's idea used wire recording technology, but it took until the 1930s to get it working sufficiently well enough to attract interest from businesses to adopt it.
I can imagine the Voicemail Greeting Audio coming off a wire recorder was pretty ordinary but as analogue recording tech evolved, things improved.
A resounding success
Today Voicemail uses digital recording technology. As a result of the improvements, it has become an essential communications tool in most businesses.
I think it's fair to say Voicemail's resounding success falls into line with the aforementioned theory. It also highlights the business world's insistence on having only the best quality Voicemail Greeting Audio.
If the quality of the recording fails to measure up the boss isn't going to be happy. Beyond the mundane technical requirements companies also expect their Voicemail Messages to be well written and perfectly recorded.
Sounding right
One of the quickest ways to undermine the desired image of any business is to have callers foisted with messages laced with inaccurate grammar and spoken in a voice that's guaranteed to be ignored.
It's a crying shame when the alternative is so much more effective yet simple to achieve. That means getting professional voicemail messages written and recorded by Media Group NZ, the business audio specialists.
Yes folks we are not in rocket science or brain surgeon territory but merely stating the bleeding obvious. Your business voicemail messages should provide an opportunity to reinforce your image as a quality organisation.
Get online and have a listen to some samples. Make a choice from the line-up of male and female voice artists available through Media Group NZ.
When you are happy you've chosen the right talent, request an online quote. You may be able to take it one step further and have Media Group NZ prepare a demo recording. Ask for the details of this foolproof way to choose the voice to represent you. www.mediagroup.co.nz
Tags: Free Voicemail Greeting Generator, Free Female Voicemail Greetings, Funny Voicemail Greetings Audio Free, Short Voicemail Greetings, Voicemail Greetings Funny, Voicemail Greeting Iphone, How To Record A Voicemail Message, Free Voicemail Greetings For Business
Related Articles
---
Comments