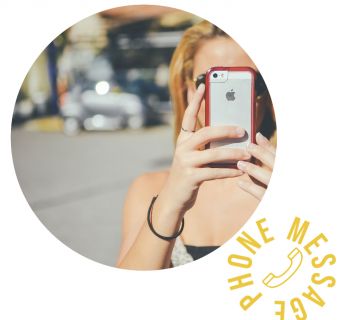 Just like Bogey and Bacall
We had it all, just like Bogey and Bacall. So goes the lyric from the Bertie Higgins hit "Key Largo". Released in 1982 I heard the tune recently in a "Family Guy" episode.
Ahh, Bertie. Seen in the music video propped against a palm tree, smoking a ciggy and looking like a real Greek Adonis or at least a trimmed down Demis Roussos.
Here in New Zealand when it comes to quality audio-only one company has it all - On-hold Message, On Hold Voice Overs, Phone Message Template, Voice Over Artist – and so much more. Heaps more in fact.
Media Group NZ, the business audio specialists.
You are virtually there
When you need anything in sound forget Humphrey and Lauren and give Media Group NZ a call. Or better still visit the website.
Obviously, that's something Bertie couldn't sing about in 1982. The World Wide Web was still 15 years in the future.
However these days you're just a mouse click or screen tap away from quality audio for every facet of a business. It's a virtual wish list including On-hold Message, On Hold Voice Overs, Phone Message Template, Voice Over Artist and it's real.
Add to the list a tremendous library of Royalty Free Music plus quality productions for TV, radio, and cinema ads, corporate videos, and audio for the internet.
Free quotes and demos
When you need a professional voice talent for any project head to Media Group NZ. Start by listening to the samples online where the voices are categorised by gender, age group, nationality, and style.
When you hear the voice or voices you think might be right for your project asks for a free online quote. You can also check on the talent's availability to meet a deadline.
At Media Group NZ nothing is left to chance. If you think you have identified the best voice choice, but there's still some uncertainty then request a free demo.
To qualify for the free demo your script or scripts must run a minimum of 60 seconds.
Media Group will arrange for the voice talent to read an extract from your script. You'll be sent a link to go online and hear the free demo. Then you can be absolutely sure if you have selected the best voice for the job.
You'll get it all here www.mediagroup.co.nz
Tags: Printable Phone Message Template Word, Editable Phone Message Template, Pdf Printable Phone Message Template, Phone Message Template For Outlook, Phone Message Template Excel, Telephone Message Template For The Receptionist To Use, Fillable Phone Message Template, Creative Voicemail Greetings
Related Articles
---
Comments