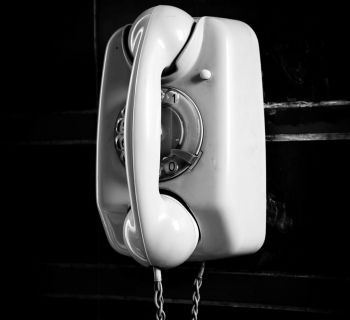 A boss is always last to know
Usually, the boss is up to speed on every aspect of the business. Right? Nothing too unbelievable about that statement, except that it is stretching the truth.
There's one area of the business where the boss probably doesn't have a clue.
It's a fair bet most bosses have not had a listen to their company on hold program since forever! Why? Because a boss does not get put on hold. That's why a boss is always last to know if there is a problem with the on hold program.
When the boss phones into the business the call will get put straight through or reception will take a message and then arrange for a call back.
Even if you're not the boss, how long is it since you asked to listen to your own on hold program? Are the messages up to date? Is the program playing the right sort of On Hold Music For Business?
Keep in mind the purpose of the on hold program is to help prevent callers from hanging-up instead of staying on the line.
What is the net take away?
The message component of your on hold program should be informative and entertaining. The caller should get to hear the latest news on the company's products and services.
It's vital your On Hold messages are well written, clearly recorded and spoken by a professional voice over artist. They should not feature some lame, untrained voice that sounds as if the recording was done in the hallway.
The same applies to the music selection. It should be On Hold Music For Business. By definition that doesn't include any risqué reggae or expletive-ridden hip-hop track performed by your second cousin.
Along with helping to keep callers happy waiting on the line, an on hold program of messages and music needs to project the perceived image you want callers to have of the business.
Getting it right
Callers should be left feeling comfortable doing business with you. They should be satisfied they are dealing with a business that is thoroughly professional. An organisation with an appreciation for excellent customer service.
If you've read this far you probably have some doubts about the quality of your existing On Hold program. That apprehension would also apply to all your telephone audio from the Welcome Greeting to the After Hours Message.
Catch up with Media Group the business audio specialists. www.mediagroup.co.nz
Tags: On Hold Music For Business Free, On Hold Music Library, Music On Hold System, Completely Free On Hold Music, Music On Hold Recordings, Music On Hold Samples, Free Music On Hold Stream, Public Domain Hold Music
Related Articles
---
Comments