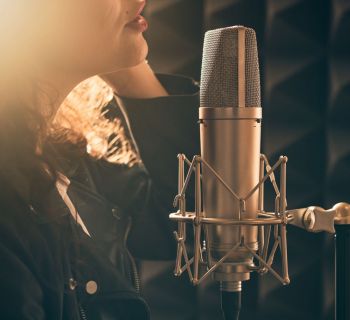 OUR CUSTOM ON-HOLD MESSAGES WILL DELIVER CLEAR & CONCISE MESSAGES FOR YOUR BRAND
Custom on hold messages is a great way to keep callers engaged. Instead of giving your callers 'a silent treatment' which will annoy them to the core, give them an engaging custom message that can include brand promotional campaigns, etc. It will help increase your customer base, and also improve your brand image. So, if you consider adding custom messages to your customer calling experience, you're indeed heading in the right direction!
You can bring this technology to your business to add value to it.
CUSTOM-HOLD MESSAGES ARE IMPORTANT:
You might be wondering why we are emphasizing so much on custom on-hold messages. Well, because customers still value and use phones. Customers still use phones to connect with businesses for various inquiries.
· Custom messages that customers hear can lead to sales. Call-on-hold timings are a great opportunity for up-sales, and cross-sales.
· It helps in keeping the customers updated. Such messages are an excellent way of keeping the clients updated with the latest happenings in the company.
THERE ARE MANY MORE BENEFITS OF CUSTOM ON HOLD MESSAGES.
WE EMPHASIZE THE FOLLOWING FACTORS:
We implement a proper on-hold message strategy for your business. We focus on the following three factors:
Excellent Script: Nothing can beat an outstanding script. We have an experienced team of scriptwriters who will give you excellent scripts for your on-hold messages. Our script will make your message loud and clear. If we are creating an on-hold message script for promotion and marketing, we ensure that we incorporate clear call-to-action messages.
Voice-Over Talent: We also have a team of talented voice-over artists who will be crystal clear in delivering your message. Our experts understand the importance of an on-hold message. Hence, they customize it per your requirements and also select the best tone and voice in which your message should be delivered to give you the best results. Your custom on hold messages will reflect your brand identity and image in the most suitable manner.

3. The LatestSoftware: We leverage the latest technology to deliver your customonholdmessages to the callers. Also, we use the latest software that connects with your phone. You will be able to use software that is built into your phone system.
ON-HOLD MESSAGES AT AFFORDABLE PRICES:
Now, that you know why on hold messages are so valuable and important and how we create the most unique and appropriate customized messages for you, take the first step. Get in touch with our experts.
Final Thoughts!
To learn more about messages on hold please visit our website. Connect with any of our team members and get started. Our professional voice artists will record your message most clearly and concisely. We also offer you a choice of on-hold music that will best suit your business needs.
Tags: Custom On-Hold Messages, Messages On Hold: Professional Audio Recordings, Step By Step Guide To Custom On Hold Messages, Messages On Hold
Related Articles
---
Comments