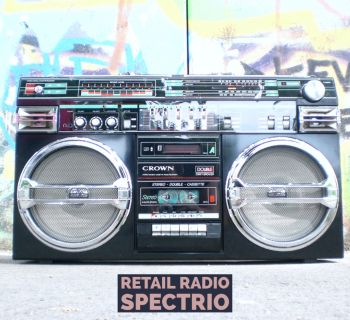 Sound solutions
Right across the spectrum of business communications, especially in advertising and promotions, the role played by audio is key to success.
These days you have to sound great to cut through. Then you have to sound even better to maintain an audience's attention. A business can't rely on old-style thinking.
In America, the recent merger to form Retail Radio Spectrio reinforces this argument. Closer to home Media Group NZ provides local businesses with the most complete range of sound solutions.
Get it all in one call
Whether it's recording, voicing, producing, or supplying equipment for your audio needs it's all here.
If you're scratching around trying to write the script for your telephone On Hold Messages or looking for the perfect voice artist, Media Group NZ has the answer.
You might need an After Hours Message or help with Voicemail. Perhaps you require Menu Prompts so callers can save time and connect directly to a department or specific extension.
The menu of audio services from Media Group NZ is a total solution and not limited to offerings from even the aforementioned Retail Radio Spectrio.
Find your voice
One of your first audio priorities should be locating the right voice or voices for your company's audio productions.
At Media Group NZ you can make your choice by listening to samples from a huge range of male and female professional voice artists.
The auditioning process all happens online. It's easy as! To facilitate your choice all the samples have been classified by gender, age group, style, and ethnicity
You can listen to the examples from TV, radio, corporate video, and telephone recordings. The samples are taken from previous work done by the particular artist so you know you are hearing "the real thing".
It's important for you to know exactly what to expect from the voice artist you select because that voice will be representing your business.
You then have the option to use that voice across all radio, TV, internet, cinema, corporate video, and telephone productions.
Approve the words
Instead of spending your time playing copywriter simply supply a brief to Media Group NZ and have the scripts written for you. It makes for better time management as you only need to approve the final script.
Discover all the advantages of working with the business audio specialists here at www.mediagroup.co.nz
Tags: Retail Store Radio Station, In Store Radio Stations, Spectrio Customer Service, Spectrio Digital Signage, Spectrio Pricing, My Instore Radio, Spectrio Scent Marketing, Spectrio Codigo
Related Articles
---
Comments