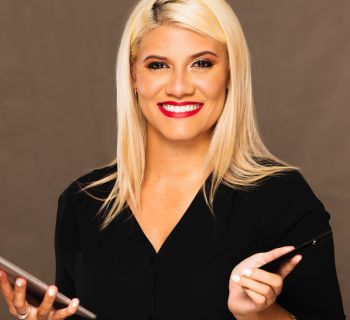 Send out a welcome
You don't have to be the founder of a company to take real pride in being part of such an entity. As a part of the organisation you have an obligation to perform. It's assumed you will do that to the best of your ability.
If you are in sales working on the company's front line you have to look and sound your brightest. If your job is cleaning windows, you need to have them looking their best from every angle.
Even if you are one of the "backroom brigade" you still have the right to feel the vibe of success and share the pride. It's the sort of feeling callers need to feel when they hear your telephone Welcome To Our Company Message.
Be as you sound
Stop and think about that message for a bit. The welcome greeting carries a great responsibility. In just a few words you have to convey to the caller the professionalism and customer-oriented behaviour that typifies the company.
The Welcome To Our Company Message can often be the downfall of many prospective client relationships. You've probably experienced situations where you've reacted adversely to the wording or the tone of a telephone message.
More than likely this aversion to the welcome message will cost the company a lot of business. It doesn't have to be that way.
Media Group NZ have the people, the experience and talent to help you create a welcome message that will impress and impel customers to support you.
For a start Media Group NZ have a team of skilled writers who create scripts that can convey the very essence of the company's customer orientation.
Media Group NZ also have a line-up of professional male and female voice artists who can deliver your company welcome message with absolute sincerity and believability.
It doesn't take a genius to realise what a dynamic difference the right script and the appropriate voice artist can make to the first impression a caller will receive.
That first impression of your company will do one of two things. Help convert the prospect to a customer or chase them off to a competitor.
That's why a simple thing like a welcome message can prove to be so vital to a company's success. Is it worth risking going down the DIY path?
Put your best welcome in place here www.mediagroup.co.nz
Tags: Welcome On Board Email, How To Welcome Someone In Group, Welcome Message Examples, Short Welcome Message, How To Welcome New Employee To The Team, Welcome Email For New Team Member, Welcome Message Template, Welcome Message For New Boss
Related Articles
---
Comments