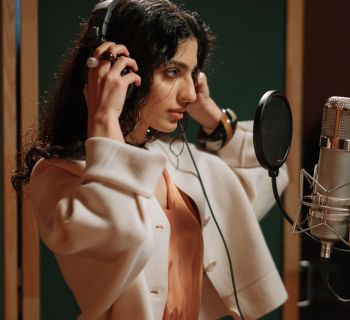 No business limits
Paul Simon (sans Garfunkel) sang about knowing fifty ways to say goodbye. However, in business, it's far more important to know how to say hello!
If you believe first impressions last, the Business Welcome Message on your company telephones needs to present your organisation with the right "image".
It's important to come across as professional, but not pompous. Whether it's a first-timer or a regular, you want the caller to feel relaxed and appreciated. At the same time, your message needs to be factual and informative.
Facts are rarely boring
People are a curious lot. Go ask Alice. We love finding out about stuff and seem always willing to follow a prompt. These days even a basic phone system can provide Menu Prompts to direct callers to various departments.
The system might include Auto Queue Messages. These targeted bulletins provide information specifically created to spread the word about product releases, sales events, promotions, and news outlets/locations.
On a modern VOIP telephone system, your Business Welcome Message is merely the portal to a plethora of possible destinations.
Using the phone keypad callers can access any department or key in an extension number to speak with a particular person and there's no waiting!
Well! No one can guarantee the no-waiting bit. However, with an On Hold Programme of Music and Messages from Media Group NZ, time spent waiting online simply flashes by.
No hanging about
When you enquire about a bespoke professional Welcome Message to greet your business callers, Media Group NZ will handle everything online. No hassles.
You can help with choosing the male or female professional voice talent and any music or sound effects. Or simply leave the production details to the experts.
Your regular customers will notice the change for the better. New callers will get the right first impression. Established clients will be impressed and proud to be associated with such a customer-oriented and progressive organisation.
Wow! All that from just one little "hello". Try it www.mediagroup.co.nz
Tags: Welcome Message Template, Welcome Message For Customers On Whatsapp Business, Business Welcome Letter New Client, Best Greeting Message For Business, Welcome Message For Shop Opening, Sample Welcome Message For Online Store, Welcome Message For Website, Welcome Message For Friend
Related Articles
---
Comments