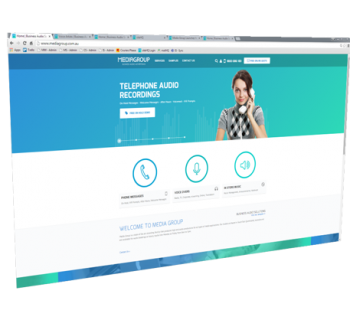 Re-launching Media Group
As part of our growth strategy and to pave the way for future expansion we've re-branded all our businesses under the one banner: Media Group Pty Ltd.
This rationalisation allows us to maximise the capabilities of all our audio production assets – our six studios and admin complex on the Gold Coast plus our offices in Sydney and New Zealand along with Media Group's extensive bank of talented voice over artists and music libraries.
We invite you to browse our new look, easy to navigate website. You'll discover everything you need to help create great audio productions for all your projects.
Voice Artist Library
To audition Media Group's talented selection of voiceover artists, simply click on our Voice Artist library. There you can listen to sample recordings of our talent in the comfort of your own home or office. Once you have chosen the voice or voices to suit the job, send an email and we will get back to you with a quote.
Royalty Free Music
You can also listen to a myriad of royalty free music tracks that can be incorporated into your audio production to give it that cutting edge. We offer a large range of genres and styles, so you can be sure of finding the appropriate track to suit the project you're working on.
Free Telephone On Hold Demo
Want to hear what Media Group are capable of producing for your phone system? Then sign up for a free audio demonstration recording. We'll happily write, voice and produce a free message on hold sample for you to review. Click here for your audio demo.
Online Access to Audio Productions
We have integrated much of our operations and customer service with our online systems. As a Media Group client you'll have access to our servers so you can download your production anytime. You can also keep track of studio bookings to know the status of any jobs you have in progress.
Media Group is excited about its expansion and continual growth into the future. We look forward to creating your next audio production.
Tags: Media Group, Blog, New Website
Related Articles
---
Comments