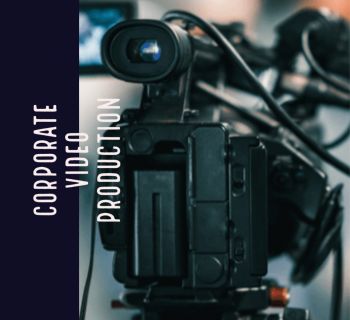 Everyday there are more opportunities for companies to strut their stuff to the world either on the internet, at trade shows or in video presentations to prospective customers and employees.
So there is a constant and growing need for excellent Corporate Video Productions.
You can't just trot out the "same old same old" and expect people to be favorably impressed. Try it and you'll see the results in poorer returns and lost market share.
The good news is that modern digital technology encourages and facilitates the creation of video presentations without the need for a huge budget. In fact, the average mobile phone or tablet has the ability to capture quality video pictures and photographs.
When you transfer those images to a laptop or PC with basic editing software you can compile those shots into good looking Corporate Video Productions.
But what about the audio? Are you going to pretend to be the voice over? Or will you rope in one of the staff to read the script?
What about the music and any sound effects. How do you propose to bluff all that?
Call in the audio experts
Media Group are the business audio specialists. They'll help you to lift an average video production out of the also-ran category and place it at on top of the heap.
To begin they have a team of experienced writers who can develop the script according to your instructions. If you already have a script they can vet it for you and make sure it's something you'll be glad to have to carry your company's name.
Then Media Group will provide a fantastic selection of professional male and female Voice Over artists to breathe life and interest into every word.
Finally, they'll help you select suitable themes and background music from the Media Group Library of Royalty Free Music. You won't be lumbered with huge release fees for the music or risk jail time for breaching any music copyright laws.
Aim high and reap the rewards
Avoid the temptation to save a few cents and wind up with another mediocre video when with a little help from Media Group you could be lining up at the Academy Awards…well maybe a finalist in the local business awards ceremony.
Make a decision now. Make it a sound one. Go to www.mediagroup.co.nz

Tags: Corporate Video Production Company, Corporate Video Production Process, Corporate Video Production Company New Zealand, Corporate Video Production In New Zealand, Corporate Video Production Agency, Corporate Video Production New Zealand, Video Production Website, Corporate Video Making Company
Related Articles
---
Comments