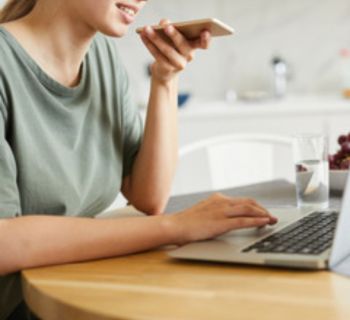 ON-HOLD MESSAGES ARE A GREAT TOOL FOR MARKETING & GAINING CUSTOMER LOYALTY
The one thing that will irritate your customers to the core is waiting on hold. The drop rate can increase if your callers have to wait for a longer time on call. To avoid this situation businesses play messages, music, or a combination of both to avoid the situation of call drop.
Importance of On Hold Messaging
People still largely use their phones to connect with businesses and communicate with them. During the pandemic, this number has risen as more and more people have started using the phone to contact businesses. Consequently, customers' phone experiences have become more important than ever and they rely heavily on their phones for all types of communications.
Part of the phone experience is the on-hold messages that they listen to when put on hold. If you go through on hold message examples you will notice that businesses utilize such messages to educate and promote their brand, products, or services.
It won't be wrong to say that on-hold messages are a powerful tool for businesses. These are recorded messages that inform a caller about your company and promote your brand, services, and products.
If you're also thinking about adding on hold messages to your business, you're on the right track.
How can we make a difference?
On-hold messages can work wonders for you. They will help you in:
Reinforcing customers' belief in your company and your offerings i.e. products and services.
With our tailored on-hold messages you can turn new customers into loyal ones. They will become the advocates of your company's services and spread positive word of mouth. Refer to our on hold message examples and you will learn better.
We create on hold messages that will be a great marketing tool.
There are many more benefits of incorporating on hold messages instead of letting your customers wait for ages!
Let's tell you how our on hold messages are a great marketing tool:
You can make announcements of upcoming sales or offers and attract relevant offers.
Such messages are a great way of introducing new products and services to your customers.
You can also incorporate frequently asked questions in such messages and solve customers' problems. For more on this, refer to our on hold message examples.
If your company or business needs a custom on-hold message, we are here for you. Our experts will create an engaging and persuading message for your business. Your feedback is valuable to us and therefore we involve you as well (if you would like to give your input).
With our custom on-hold messages you can be a step ahead of your competitors always.
Tags: Funny On Hold Messages, Free On Hold Messages For Business, On Hold Script Examples Call Center, On Hold Message Recording, Holding Message Email Example, Holiday On Hold Message Script, Putting Customer On Hold Spiel, Best Practices For On Hold Messages
Related Articles
---
Comments