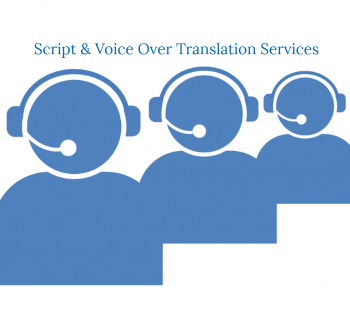 Speaking in tongues
Bible history tells us, in the beginning, we all communicated in one language. All that harmony dissolved during the dysfunctional rabble we read about on the construction site for the Tower of Babel.
A bit reminiscent of modern-day union movements around the world. The power of speaking with one voice doesn't require all to speak one language.
If the movement's goal is to improve wages that is the one message. Whether you call it a dollar, a peso or a yuan is immaterial. The message is the same.
Your message may need to be told in another language. You might be planning a global communication campaign involving television, radio, the internet and more.
To overcome any language problems you'll need to call in specialist Script & Voice Over Translation Services.
Multicultural marketplaces
Countries all over the world seem to be competing for the title of "most culturally diverse". Australia is a great example of this conglomeration.
When you look at Aussie free-to-air TV guides you'll see that programs and news in languages other than English make up a good percentage of what is broadcast.
Companies or brands planning a foray into markets around the world need to examine closely all the advertising and promotional material they intend to use.
Be wary of linguistic faux pas
It's vital to have the very best Script & Voice Over Translation Services to ensure your message is delivered accurately and free of distractions.
Mistakes happen. Translations that fail to use the local idioms or voice talent are not briefed to use the regional pronunciation. The target audience turns off.
Literal translations might be the most common brand destroyer. Famous among these was the direct translation of Coke Adds Life to mean "Coca-Cola brings ancestors back from the grave".
Avoid expensive remakes
Any incorrect translation or mispronunciation needs to be corrected immediately if not sooner. These days things go viral before you can contain the damage.
At the company HQ and studio on the Australian Gold Coast and in the NZ office, Media Group provides fast turn-around on translations and scripts as well as voice over recording in all modern languages.
From English to another language or a back translation by native speakers using local vernacular and accents for familiarity and credibility.
Count on the experience of Media Group to get it the right first time.
Ask for a free quote. Head to the website.www.mediagroup.co.nz
Tags: Voice Over Translation Service, Voice-over Translation, Script Translation Services, Script Translation Rates, Translation Services Quote, Script Translation Meaning
Related Articles
---
Comments