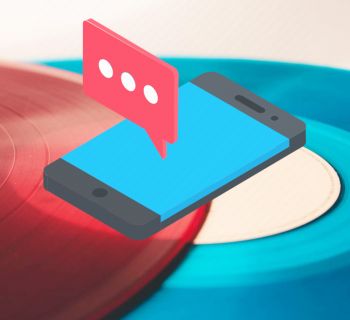 The phone was once just a phone
Today the humble telephone has risen in stature to rival any business tool. When first seen it was regarded as a novelty in the communications field. The telephone was Mr. Bell's plaything. Today it is the very essence of 21st-century enterprise.
Whether it's a grey tablet shape, a skinny little rectangular block or a weird-looking black-beetle stuck behind your right ear, phone rule!
Over the past couple of decades, the phone has taken on more and more responsibility in or lives. Still an essential for staying in touch, these days it's been taken to the extreme. Today we text the table next door at the restaurant.
We rely on the phone to get us where we are going. Not just the direction the business is headed, but where we are going now? This instant! Did life exist before GPS? Only Google knows.
For every question, there is an answer. Just Google it on your mobile. Did you know people have been known to go into a psychotic episode at the hotel Trivia Night just because they were banned from accessing their phone! It must be true I read it on Wikipedia.
So at the risk of sounding like "mother", I'll say this one time and one time only. Your business needs to be making the most of your telephone system. For that you need the expert assistance of Media Group NZ, the leading On Hold And Phone Audio Provider in New Zealand.
Sound so superior
Everything you do with your business telephone needs to make you sound fully professional and help provide each customer with a great experience.
There's no better way for a business to impress a caller than to have a tightly scripted Telephone Greeting spoken in confident tones of a professional voice over artist. Perhaps a little music to accompany the voice.
This should be the way all your telephone messages sound. From your On Hold programme to the After Hours Message and personal voicemail greetings
Settle for nothing less than the highest quality. The standard from Media Group NZ, the leading On Hold And Phone Audio Provider in New Zealand.
In today's tough business climate your company's success requires the professional assistance of a telephone audio specialist. Here in New Zealand, you need to be in touch with Media Group.
Beyond the world of the telephone
In addition to helping you maximise the facilities included in your business telephone system, Media Group NZ is equipped to help with all your business audio needs including scriptwriting, professional male and female voice artists of all ages and state of the art recording facilities.
Contact Media Group for a free quote on you next audio job. Find out more at www.mediagroup.co.nz
Tags: Spark Conference Call International Numbers, How Do I Set Up A Telephone Conference Call, Telephone Conferencing, One Stop Voice Production, Audio Conference Calls For Business, New Zealand Business Voip Phone Service Provider, New Zealand Business Voip Service
---
Comments