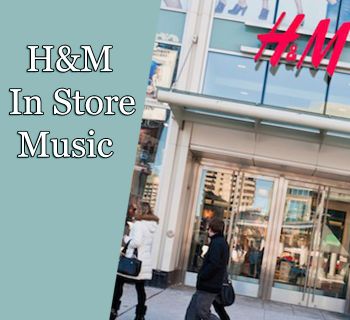 Music and mystical powers
Can you imagine our world without music? What other sound has the power to stir emotions from deep within? To help us rise above the struggle and carry through in the face of diversity.
Music can help form an unbreakable bond between like souls. This is true when countrymen rally around their flag and sing the national anthem.
We can all cite couples who will refer to a particular piece of music as "their song". It could be just a simple melody that holds a significant place in their lives.
Perhaps it's a tune first heard in the embryonic days of a blossoming romance. Or possibly some nostalgic trigger evoking childhood memories.
The music they also say can "soothe the savage beast". However, it may be ill-advised for any circus Lion Tamer to expect any calming influence from the bombastic strains of the "Entry of the Gladiators".
Despite its popularity under the "Big Top" it's a safe bet that when Julius Fucik composed his famous opus, the placating of bad-tempered lions was not top of mind.
Music loosens purse strings
Office managers and retail outlets around the world have long known the power music has to influence their staff and patrons.
Since the advent of "Muzak" back at the turn of the last century commercial exploitation of music has been part of modern business.
Backed by numerous studies Office Managers are able to validate the investment they make in subscribing to various music services.
Retailers know the impact music has in creating a favourable ambience within the bounds of their shops. H&m in Store Music is legendary.
The Swedish retailer started in 1947, not long after World War 2. Originally known as Hennes meaning "her" in the local language it wasn't until 1968 that the fashion house added men's attire to the range and the name became Hennes & Mauritz.
Today with over 60.000 employees in 1400 stores across 28 different countries the company has the resources to call on Spotify to help build H&m in Store Music.
Boost your own brand with music
While you may not be a global player in the world of retail it is possible to benefit from the proven power of music and create a unique atmosphere on the shop floor.
Media Group NZ has the knowledge to create affordable bespoke music programs targeted to your particular customer profile.
Using tracks selected from vast libraries of Royalty Free Music, the experts at Media Group NZ will prepare In Store Music programs to put your customers in the mood.
Of course with In-Store Music from Media Group NZ you are not liable to pay any ongoing annual fees to collection agencies like APRA/AMCOS
You can trial your own In-Store Music Free for 30 days. The player will be provided so you only need to connect it to a stereo system.
Give it a blast and hear the difference. Ka-ching! Head to www.mediagroup.co.nz
Tags: H&m In Store Music 2020, H&m Music 2020, H&m Music 2020, H&m Music Store Near Me, H&m Playlist November 2020, H&m Playlist December 2020, H&m Playlist October 2020, Songs Played In H&m Today
---
Comments